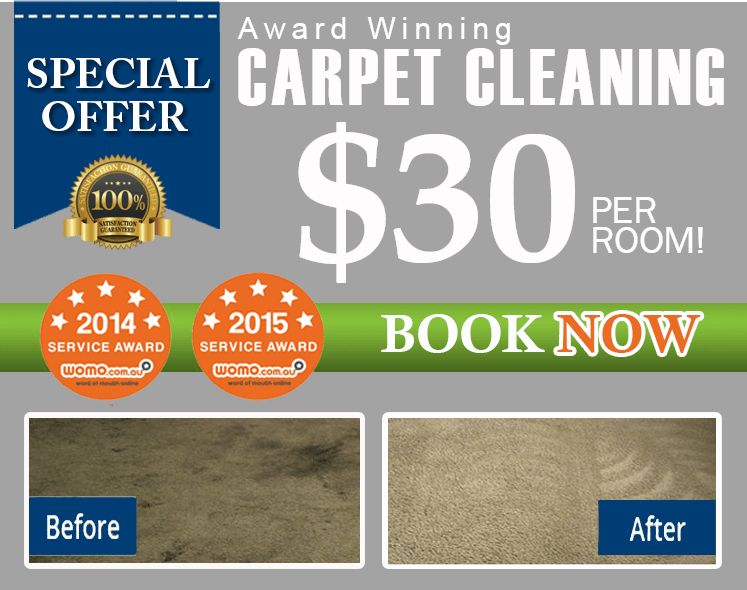 Award winning carpet cleaning
now available for just $30 a room!*
Did you spill wine during your house warming party, and now have a carpet that looks like the set of Dexter?
Did your dog get a little too excited upon your return home and pee all over your favourite rug?
Did your kids decide that your 'shoes off before you come inside' directive was actually more of a guideline than a rule, and trudge mud all through the house?
If the answer to these or a hundred other carpet cleaning problems is, 'YES!', then today's your lucky day, because for a limited time you can now get Metro Carpet's award winning carpet cleaning service for just $30 per room!
Bring your old carpet back to life – instantly!
Metro Carpet Cleaning


Sydney's leading carpet cleaners for 20 years
We only use biodegradable, environmentally friendly cleaning products that are 100% safe for babies, children, pets and adults.

We use fully insured, licensed, trained and certified carpet cleaning technicians, NOT un-skilled back-packers who have only had a couple of hours training, and who wouldn't recognise a shag-pile carpet from a handmade Persian rug.

We offer spot treatments, sanitising, soil agitation and deodorising as a standard part of our cleaning process, and we never, ever mark up the prices on arrival. This sneaky 'on-site upsell' is a very common practice in the carpet cleaning industry. But at Metro Carpets, if we quote you a price: that's what you'll end up paying; and not a cent more.

We are a 100% Australian owned family business with no franchisees.

We offer a personalised service, not a 'one size fits all' approach.

We use industry-leading carpet cleaning equipment and a multi-stage cleaning process that gets significantly deeper into the weave of the carpet, and produces a 77% better clean than traditional carpet cleaning.

We offer a guarantee on our work, which is actually above the required Australian 3773:1995 industry standard and our proud of our reputation for honesty and diligent service.

We use state of the art carpet cleaning equipment to give your carpets the deepest clean available in Australia.

* All per room sizes based on 12m2, pre vacuuming and moving of furniture not included in this offer, with a minimum of 4 rooms required to qualify for the $30.00 per room rate.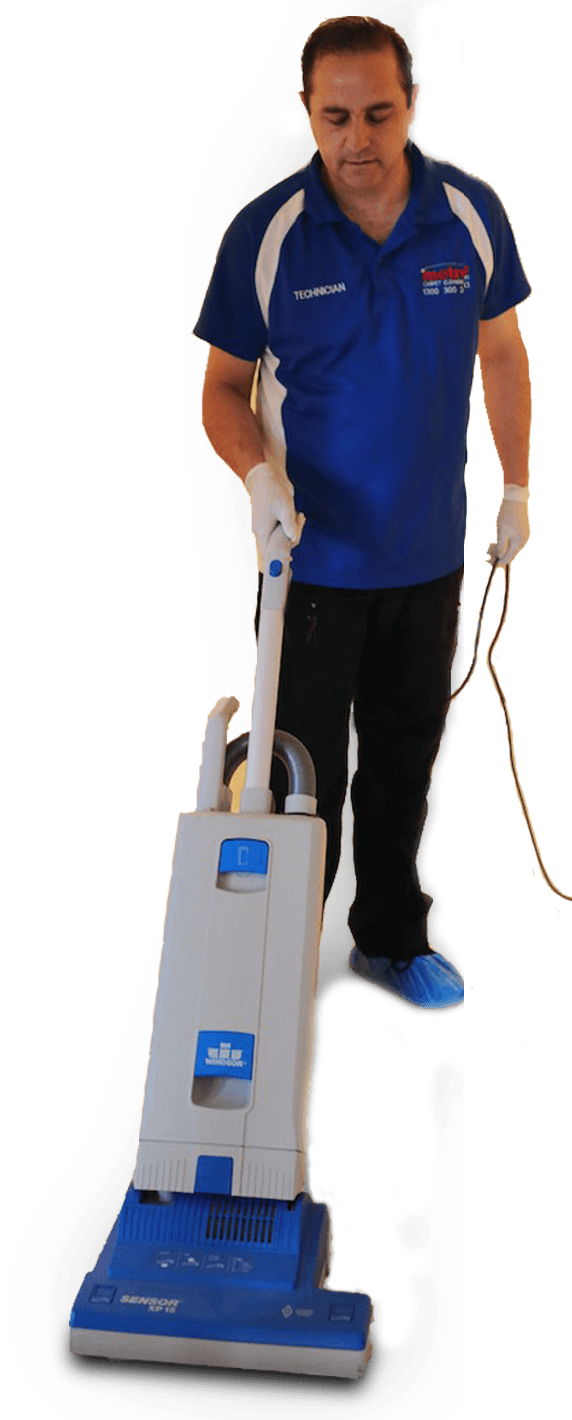 Steam cleaning v dry cleaning – which is right for you?
Carpet steam cleaning offers the deepest clean your carpet can get. It is guaranteed to remove deep down dirt and stubborn stains and leave your carpets fresh and 100% sanitised. It will take a bit longer to dry but gives a much deeper clean. But if drying time isn't an issue, we always recommend steam cleaning.
Carpet dry cleaning is a terrific 'maintenance level' carpet cleaning system. It's perfect for carpets that don't really have a lot of stains, but still need a regular clean. With the added bonus that it's guaranteed to dry within the hour!
Give your carpets an award winning facelift!